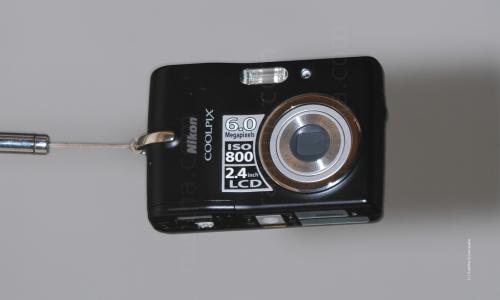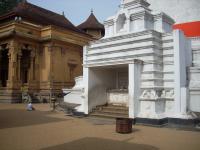 At the Kelani Temple
Nikon L11 isn't the most upto date compact digital camera on the market. But it's ideal as a first camera for a kid. So that's what my father bought as a present for my five year old daughter on her 5th birthday.
The L11 a great camera that is small and light. Fortunately Nikon hasn't thought of entering this camera in the Mega Pixel race. Only a fool buys a camera simply because it has a high mega pixel value. Thankfully the L11 has only 6 MP. That's just about right for the kind of sensor that compact digital cameras are equipped with. At the highest resolution the images are 2816x2112 pixels. That a ratio of 1.33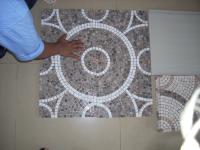 Mosaic Tiles
The images produced are of a decent quality. I can produce much better quality images with my D70s but it cause about ten times as much as the L11 when I bought it and of course it takes more effort to use and to carry around.
The camera can be used for Video as well but at the highest resolution and quality, you can only get about 10 minutes of continuous recording on the 2GB card that was part of the deal. The high res gives you video at 640x480. The only negative comment I care to make about the L11 is about it's flash. When you use the flash indoors or at close quarters it seems to blow out the ligher shades.