On the 1st of March, the all share price index of the CSE gained 0.2% even while the the declining counters  outnumber the gainers. To be precise 122 counters declined while price rises were seen only in 90 counters. How is that possible? because several counters make disproportionately large positive contributions to the index. Two highly illiquid counters CDIC and SELI figure at first and fifth place in terms of largest positive contributions.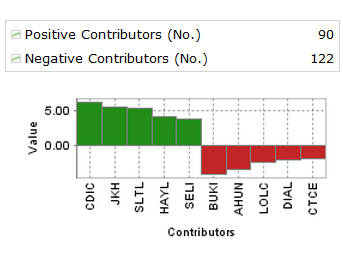 Now let's look at the top gainers for the day.

Following the pattern that has become depressingly familiar since the notorious ATS 7 upgrade, the top gainers have all risen with almost no volume to back them up. In fact out of the top five gainers, only one, TPL has seen more than 10 shares change hands. Quite significantly SELI and CDIC occupy the first two places. Both have gained more than 18% they have a combined volume of 9 shares and a combined turnover of Rs 8850. This ladies and gentlemen, is how the index is manipulated on a shoe string budget.
In the past, i have often labelled the CSE as the Colombo Joke Exchange. It shall henceforth be known as the Colombo Scam Exchange.