Now is that a speculative bubble or what?
It was only yesterday that I talked about how doomsday theorist are crawling out of the woodwork. It only needs one glance at the top gainers list of the Colombo Stock Exchange for the previous week to know that those fears are justified.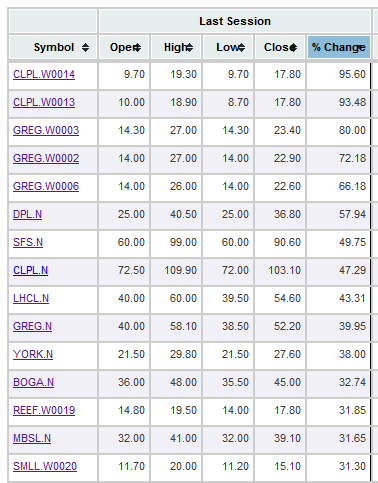 The top 5 gainers are not just speculative counters but warrants, out of the money warrants at that! It was only a few months back that these junkies looking for a fix lost a small fortune on Ceylon Leather Products (CLPL) warrants that expired. But there they are at it again.